Seismic Rehabilitation, Sirjan Power Plant Buildings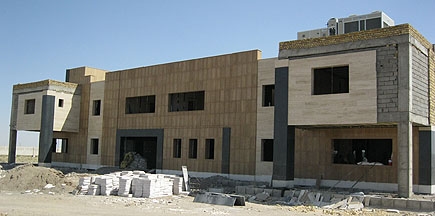 Honeycomb and rock pockets; poor concrete; form failures and dimensional errors were the visible defects in Admin and Canteen buildings in Sirjan power plant and MSD was engaged to perform seismic evaluation and rehabilitation. Also planning and designing concrete repair for damaged concrete elements was defined in the contract services of this project.
Construction defects were identified as the cause of structural deficiencies at the initial consideration and the main structural deficiencies were related to Lots of the damaged beams and floor joists.
Planning and designing concrete repair includes the steps such as: condition evaluation; determination of cause of deterioration or distress; selecting repair methods and materials and preparation of drawing and specification were provided. Also FRP U-wrap used to bond the concrete repair to the concrete substrate.